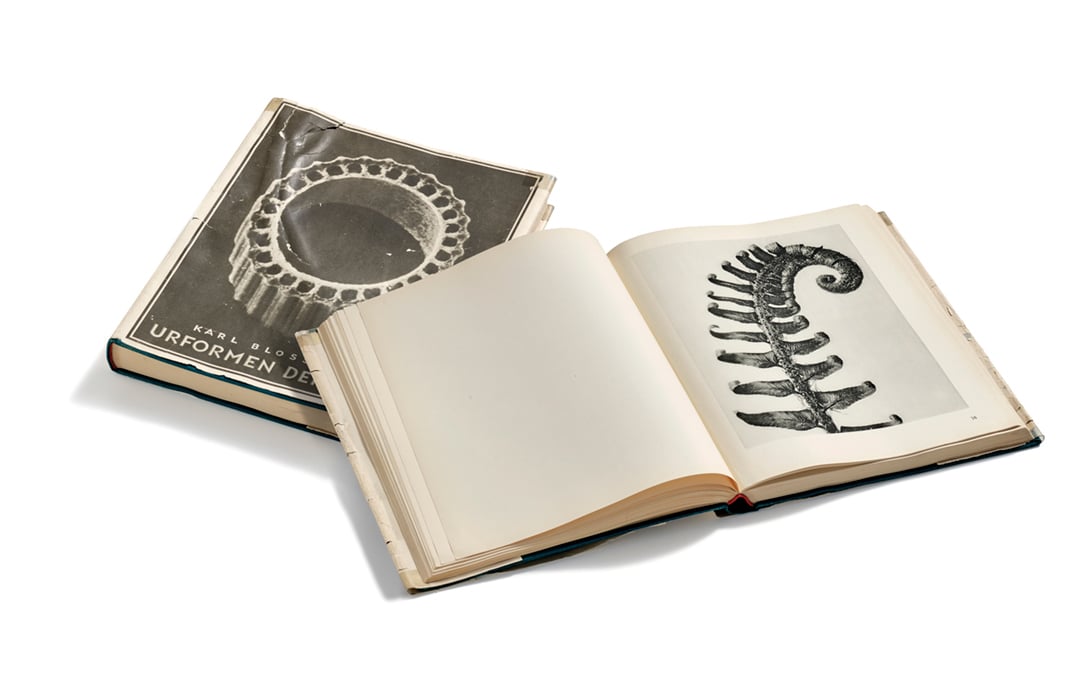 Curated with care and consideration by LOEWE, this eclectic guide is an exploration of places, people, and elements that nourish a sense of personal equilibrium.
Centred around the number 8 - the numeral of harmony and balance – the 32 entries are divided into 4 chapters, each evenly split by an intertwining, synergetic dialogue.
The 4 chapters – reflection, inspiration, construction, and restoration – reveal how exposure to external factors such as art, nature, architecture, and nutrition, can enrich our ongoing efforts to achieve inner balance.
From inspiring exhibitions to art amongst nature, buildings in balance, picturesque towns, and sustainable ideas for consumption and wellness, LOEWE hopes each offering inspires you to lead a more centred life
Inspiration
Culture is an indispensable part of everyday life – inspiring us to see, feel, and think about ideas, concepts, and viewpoints larger than ourselves.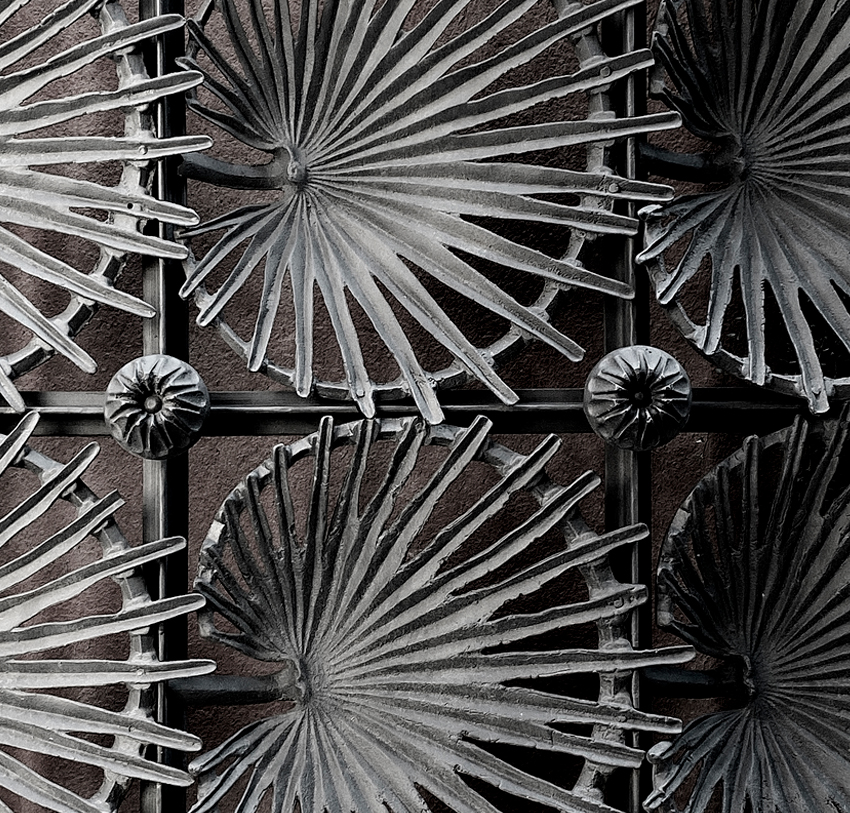 Construction
Considered one of the purest forms of freedom, the act of creating something can stimulate a greater sense of equilibrium in the way we think and feel.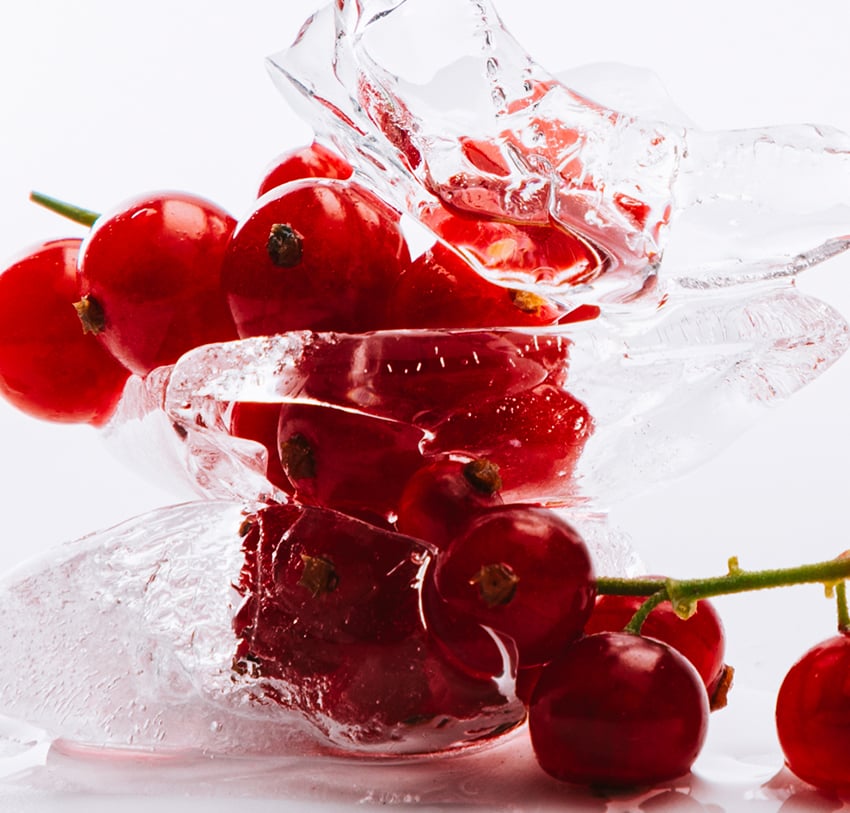 Restoration
Replenishing ourselves is as much about personal consumption as renewing the very systems that sustain us.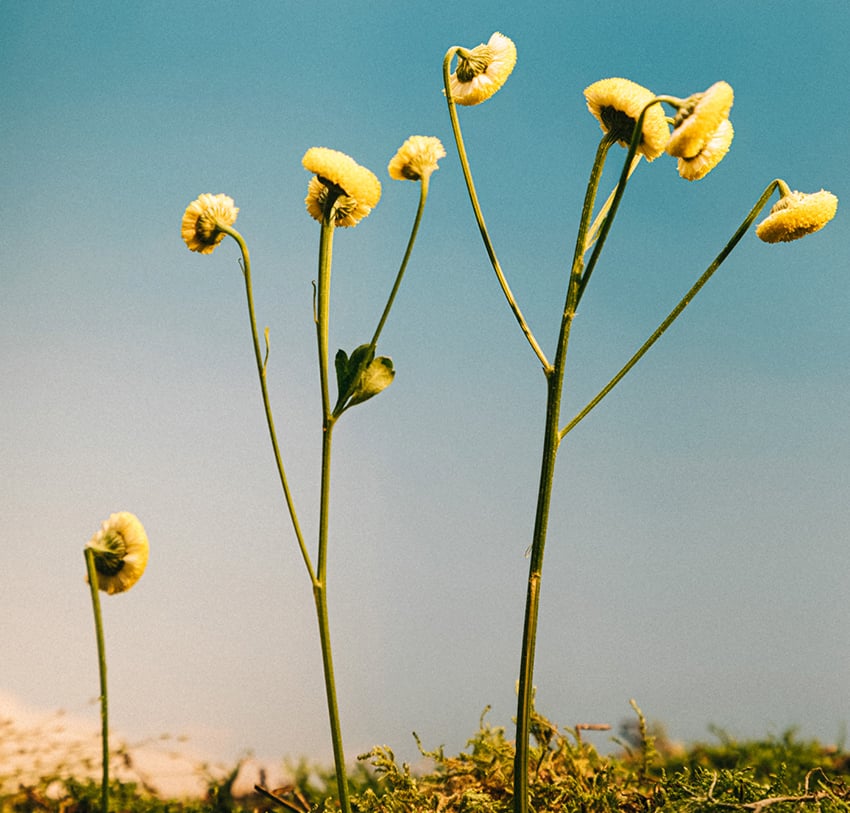 Reflection
Places where thoughts can be pondered and prolonged are few and far between in a world overrun with busy demands and endless distraction. These eight locations give you room to think and reflect.
Inspiration is what moves us to
rethink and create

Visual Arts, Painting
'Living Colour' by Lee Krasner, Guggenheim Museum, Bilbao

The first exhibition of Lee Krasner in Spain unites works from an oeuvre spanning fifty years. Characterised by constant reinvention and unceasing exploration, Krasner refused to develop a signature image, believing it would confine her to the rigidities of a singular style. Working in cycles, she sought out new means for authentic expression, especially during tumultuous times, such as her husband Jackson Pollock's sudden death in a car crash in 1956. Her proximity to Pollock had the paradoxical effect of influencing her paintings while causing her own ingenuity on the canvass to be overshadowed. This exhibition, inside Bilbao's prestigious Guggenheim Museum, is an effort to redress long-overdue recognition of her impressive work. It is also part of a growing trend in global cultural institutions to rebalance the historical under-representation of women within the art world, many of whom were eclipsed by their male partners despite fundamentally interwoven roles in their artistic evolution. As one of the key pioneers of Abstract Expressionism, this exhibition celebrates Lee Krasner's formidable spirit, which can finally be felt and appreciated in its entirety.
'Living Colour' runs from September 18 to January 10.

Discover the Guggenheim
Visual Arts, Photography
'The Restless Echo of Tomorrow,' Aziz Hazara, Antoni Tàpies Foundation, Barcelona

Offering a window into a seemingly faraway world, this exhibition captures universal themes in its lens. Aziz Hazara is an interdisciplinary artist Aziz Hazara is an interdisciplinary artist based in Kabul and Ghent working across multiple mediums such as photography, video, sound, language programming, text and multimedia installations. His work explores questions of identity, memory, archive, conflict, surveillance, migration in the context of power relations, geopolitics and the panopticon. This exhibition inside Barcelona's Antoni Tàpies Foundation touches on the never-ending conflict afflicting his native Afghanistan; a catalyst for much of his creative output. His powerful and moving works feature young boys who have grown up within a context of violence and war. Through careful staging, Hazara uses his camera to explore the relationship between these young innocence and a distressing backdrop, suggesting disconnection from reality is a contemporary mindset that is globally shared. It features the recent five-channel video art work 'Bow Echo', produced by the Han Nefkens Foundation and shown for the first time at the 2020 Biennale of Sydney. Ultimately the exhibition provides perspective about how the balanced order of things can quickly unravel in conflict, prompting questions about how we value – or overlook – the fragility of peace in daily life.
'The Restless Echo of Tomorrow,' runs until January 24.

Discover the Fundació Antoni Tàpies
Visual Arts, Alternative Art & Sculpture
'Still Human', Espacio Solo, Madrid

The multifarious relationship between artistic creativity and technological advancement continues to inspire an exciting new discipline within the arts. 'Still Human' at private gallery Espacio Solo, is an invitation to reflect on our capacity as human beings to relate to what's new and how we create, observe and interact with new developments. Bringing together over 40 contemporary artists and almost 100 works, the exhibition explores our relationship with newness, highlighting how traditional mediums such as painting and sculpture are layering in technology like sound art and artificial intelligence. The exhibition is centred around the debate on human potential for development in the face of social or technological change, showing how contemporary artists respond to new contexts with a keen sense of imagination. As a result, poignant questions are raised about what makes us truly human and how we reconcile our continuous pursuit of technological advancement with the more intangible aspects of our existence – imagination, creativity, and ideas.
'Still Human' runs until the end of December.

Discover the Espacio Solo
Visual Arts, Installation
'The Scent of Fall,' Casa Vicens, Barcelona

A renowned creator of scents from Barcelona, Ernesto Ventós was deaf from childhood and preferred to inhale artworks' scents instead of looking at them. This exhibition inside Casa Vicens (Gaudí's 'first house') is a part-visual, part-olfactory experience that explores one of our most often overlooked senses: smell. Bringing together 25 of the artist's pieces, all of which are dedicated to autumn, elements and scents such as wood, chestnuts, dry leaves and moist earth, transport audiences to interrelated memories, places and moments. The exhibition also honours a relationship forged back in 2018 when the perfumer (who passed away in January 2020) was commissioned to create scents for each of Casa Vicens' rooms in time for the museum's inauguration. Tinged with elements of surrealism and the early 20th-century art movement Dada, this fragrant homage overflows with feeling about an artist who encouraged everyone to find balance between the senses.
'The Scent of Fall' runs until March 22.

Discover the Casa Vicens
Visual Arts, Installation
'Art is Still Here: A Hypothetical Show for a Closed Museum,' Beijing

A lesson in perseverance in the face of restrictions and cultural curtailment, this online exhibition is an experimental array of moments and happenings. Curated by Victor Wang, this digital offering was conceived as a long-term visual project for private Beijing gallery M WOODS. First envisaged to virtually occupy the M WOODS museum locations, it has since unfolded across several other online platforms. The broad contributions of artworks, videos, photographs, words, poems, instructions and thoughts by artists and thinkers explore themes of ecology, nature, extinction, isolation and kinship. Interwoven into the narrative is an exploration of the positive side of social media; presented as a powerful tool in the sharing of information and connecting communities – locally and internationally. A fascinating response to the current global situation, 'Art is Still Here…' seeks to address the pressing issue of how to experience art during times of institutional closure.

'Art is Still Here' began in February, 2020, and is ongoing here.
Visual Arts, Installation
MAAT, Lisbon

One of Lisbon's most lyrically-designed cultural landmarks, the Museum of Art, Architecture, and Technology, or MAAT, has been intriguing audiences since it was inaugurated in 2016. Like many prominent cultural institutions, MAAT strives to promote critical discourse, creative practice, and act as a catalyst for action and empowerment. Such a mission has been complicated by the status quo, but MAAT's cautious pivot to digital channels suggests a more balanced approach. Launching a series 'Art, Museum, and Digital Culture' webinars, the museum wants to start a wider, dynamic, and direct conversation that is open to the public and aims to complement rather than replace important cultural conversations. Produced in collaboration with IHA/NOVA FCSH, the first webinar focused on the forms of segregation emerging and worsening due to the sudden transfer of cultural activities to the digital realm. While it may sound overly intellectual, the ongoing series of discussions aim to exercise flexibility with new forms of contemporary storytelling. Combined with the museum's extensive contents such as long-form writing, visual essays, libraries of meanings, an online cinema, and its regular bulletins and news, the MAAT hopes to generate resonances and conversations that provide clarity well beyond its beautifully designed walls.

Learn more about MAAT's more balanced embrace of digital culture here and its webinar series here.
International Digital Arts
'Masters of Colour and Contrast within Contemporary Art', Google Arts Culture

Curated by Ryan Louper, this online gallery includes representations of spiritual and social constructs explored through explosive colour and contrast. The virtual exhibition is part of the extensive digital offering provided by Google Arts Culture – a vast online resource for artists, mediums, art movements that has opened up new spaces in the virtual domain to be able to celebrate artistic figures, places, and historical events. In doing so, the platform is also democratising access to fresh artistic perspectives. The particular exhibition centres around ideas of internal balance and chromotherapy; a science that gathered strength in the era of Expressionism when artists explored ways that colour could be used to adjust the body's vibratory rate by matching their frequencies to health and emotional harmony. Louper's curated exhibition goes even further, selecting works that tell a wider story of spiritual and societal therapy. Encompassing a diverse range of nations, social contexts and time periods, this polychromatic exploration shines a light on why colour and contrast resonate so deeply.

View the virtual exhibition here.
Construction is the art of building
human spaces
Building in Balance
Espai Verd, Valencia

Designed to resemble a stairway to heaven, this residential building in Valencia was a pioneer in combining eco-design with technological foresight and humanistic principles. Built on the edge of the city like a bridge between the urban and rural landscapes, the brutalist design was visionary architect Antonio Cortés Ferrando's riposte to the mass-construction of the 1980s. Balconies were designed to hold enough soil for big trees to grow in lofty gardens, a running track was incorporated into the central corridor, and a multi-tiered fountain added to create a micro-climate in the main patio. Many of the features that make Espai Verd ('green space' in Valencian) unique today were fringe ideas at the time; from turning foundations 45 degrees for optimum sunlight, ensuring all apartments included home offices, and designing chutes to accommodate cables for an 'internet of things'. This building stands as a monument to our power to manifest bold ideas into reality.

Enquire about a scheduled tour of Espai Verd here.
Building in Balance
Walden 7, San Just Desvern, Barcelona

This residential building was designed by Ricardo Bofill whose influences included poetry, sociology, philosophy, science fiction, and musings of a more equitable world. Bofill called the project his 'city in space'; a 16-storey complex of 446 residences and street-level shops designed to be a self-sufficient city within a city. Traces of such utopian ideals are visible as you wander the maze of exterior passageways. A sign in the corner of the rooftop terrace marks the location of a nudist section. Verses of poetry line the walls of the subterranean car park. A modest communal library sits alongside the main entrance where you can also learn about how the community donates 0.7% of their annual budget to charity. This miniature city's unifying vision comes alive through the residents' sense of pride as they praise the way the building's design has improved their quality of life.

Occasional visits can be organised here.
Building in Balance
Solo House, Cretas, Aragon

Set amongst the wilderness not far from the small town of Cretas, this circular house blurs the line between inside and out. Retractable walls eliminate the barriers between each room and the untamed nature on both sides. The round house was designed by architectural studio Office KGDVS as part of Christian Bourdais and Eva Albarran's Solo Houses project. With the majestic Matarrana natural park as a backdrop the pair's vision for sustainable, well-designed housing is exemplified by this ecologically balanced house that produces its own solar power and purifies rain water collected on the roof. Each year, the pair commission a series of site-specific art installations that are spread across the valley below. Available to rent, this isolated sancturary welcomes in all sorts of people to experience its unique semblance of art and architecture.

Contact the house to rent here.
Building in Balance
Rascainfierno Madrid

Intrigued by the cave dwellings in southern Spain, architect Fernando Higueras decided to build his own subterranean house in Madrid. This is his interpretation of the most primordial of residences – the cave house. Higueras' architecture always strived to complete and compliment nature and when it was finished in 1972, plants and vines started to creep in through the skylights, slowly turning the house into a sort of inverted jungle. By going underground, the house provides some remarkable solutions to the challenges of city living. The semi-constant and self-regulating temperature means the house is warm in winter and cool in summer, while the peace with the neighbours is preserved due to the obvious benefits of silence and privacy. The house is also surprisingly well-lit by some well-placed skylights and the open distribution of rooms. This often-overlooked house in Madrid's north, shows why sometimes the most original idea requires a return to our origins.

Contact the Fernando Higueras Foundation to arrange a visit.
Beautiful Township
Cuenca, Castilla de la Mancha

The town of Cuenca has its fair share of dichotomies. An Islamic fortress that became the birthplace of the Spanish Inquisition. Medieval-era buildings host vast collections of modern art. In the 50s and 60s, when Franco's authoritarian regime censured expressionism as a threat to national order, this outlier settlement became a sanctuary for abstract artists. These are celebrated inside the Museo de Arte Abstracto in the iconic 15th Century Casas Colgadas and across the footbridge inside the eponymous Espacio Torner, which is located inside a refurbished church. Not far away, the Fundación Antion Peréz houses an eclectic collection of modern art in the multi-storied interiors of a former convent. Even the polychromatic stained glass windows of Cuenca's near-1000-year-old cathedral were designed by abstract artists. The natural offering nearby is equally abstract, such as the 'Enchanted City's' extra-terrestrial looking turrets or the multicoloured water-filled craters of the Torcas de los Palancares. The equilibrium between these overlapping histories are a reminder that every good story is informed by complex, sometimes contrarian ingredients.
Discover more about Cuenca here
Beautiful Township
Cadaqués, Catalonia

A white-washed town with a salty mix of sea air and surrealism, Cadaqués is sat on Spain's most easterly point. It also claims to be the 'most painted town', having attracted artists such as Magritte, Picasso, and Matisse to its shores to capture its picturesque charm on canvass. A statue of its most prominent former resident, Salvador Dalí, stands proudly in the town's main seaside plaza. If you walk or drive to the adjoining village of Portlligat you can visit the artist's former residence and studio; a labyrinthine home filled with surreal motifs, over-sized sculpture, and insights into Dalí's whimsical mind. From the traditional streets, to the prevalence of painted art, and the imposing natural colours of the cove, Cadaqués is place of contrasts that co-exist with stunning effect.

Explore Cadaqués here.
Beautiful Township
La Granja de San Ildefonso

Synonymous with royal legacy and craftsmanship, 'La Granja' is a peaceful outpost a short distance from Segovia. In 1721, when King Phillip V ordered his new summer palace to be built here, the town was thrust into the avant-garde spotlight of the enlightenment. The palace and its gardens were modelled on Versailles (which was built by Phillip V's grandfather Louis XIV) and included complex network of gravity-powered fountains designed to represent themes, allegories, and scenes from classical mythology. Not far away, the Real Fábrica de Cristales de La Granja stands as a relic of an era of royal investment in exquisite craftsmanship. At its zenith, this vast glassware factory was responsible for some of the world's most sought-after copas (wine glasses), tulipas (lamps), licoreras (bottles), and arañas (chandeliers), all adorning palaces and prestigious homes in Europe and across the Americas. While it's fortunes and furnaces eventually faded, in 1987, a collective of enterprising artisans banded together to form a foundation, and moved in to set up a glass-making school. While its repute as royal capital may have waned, this town is still testament to the enduring power of artisans and their creations.

Visit the Royal Palace of La Granja de San Ildefonso here.
Beautiful Township
Rascafría, Madrid

This small town in the Sierra de Guardarrama is a resilient symbol of how small communities withstand the test of time. Located 100km north of Madrid, the centuries-old town is surrounded by breathtaking landscapes and includes flamboyant Gothic and Neo-Mudejar architecture. A bastion of agricultural traditions, the rhythm of daily life continues to be dictated by the weather and the way things grow. Even the monks of the Santa María del Paular monastery, which is best viewed from the ornate Puente del Perdón, still produce their own recipes of cheese, honey, and local liqueurs. Other relics of age-old craftsmanship remain, such as the Batanes Old Paper Mill, which produced the paper used in the first edition of Don Quixote. Small towns like Rascafría provide sanctuary from the commotion of modern life, and offer a lesson in how nature can guide our survival through the seasons.

Visit Rascafría.
Restoration is the way we reconnect with our
inner selves

Culinary
Fermentation Masterclass with Diego Guerrero

Young Basque chef Diego Guerrero is best known for his unique and unfettered restaurant experience DSTAgE. The two-Michelin-starred chef has called the Spanish capital home for fifteen years and opened his experimental, experiential restaurant in 2014. Deriving its name from "days to: smell, taste, amaze, grow, enjoy" DSTAgE encourages diners to wander around a 300 square metre space and explore and interact with the elements. In the wake of a long lockdown, Guerrero continues to manifest this philosophy through digital mediums, including the launch of a virtual masterclass that focuses on his passion for fermentation and exotic flavours. A burgeoning global culinary trend, fermented foods needn't be confined to the exclusive domain of haute cuisine. Guided by Chef Guerrero, this online tutorial will reveal how a few easy-to-implement recipes and techniques can empower your home kitchen and boost your immune system.

Request your virtual masterclass here.
Culinary
Super de los Pastores, Santander & Madrid

As restaurants and the wider hospitality sector are gripped by existential challenges, this new network of shops prove that adaptation is the best assurance of survival. Visionary gourmand and restauranteur Carlos Zamora wasted no time in pivoting his business to a partial retail model by opening several Super de los Pastores (Shepherds' Supermarkets) in his hometown Santander and, more recently, another in Madrid. The small food shops are a furtherance of his lifelong mission to strengthen the link between independent farmers and urban consumers and ensure artisanal products and time-tested techniques are preserved. Carlos Zamora's restaurants La Carmencita and Celso y Manolo in Madrid or La Caseta de las Bombas, inside Santander's two-century-old ship repair house, are part of a wider family of eateries that have enthusiastically embraced sustainability and a vision focused on collective rewards – some are even structured as collectives that share profits amongst all employees. This year, by converting restaurant spaces into small shops purveying dairy products, meat, vegetables and Spanish-made honey, pasta, and bread, these Super de los Pastores are helping to inform customers about better choices, healthier eating, while also serving struggling farmers with some much-needed hope.

You can learn more about the venture here.
Culinary
DO Alella, Wine Region, Catalonia

One of Spain's smallest DO wine regions is also one of the oldest – with its winemaking once favoured by Roman soldiers, Kings' courts, and was even the preferred tipple of Barcelona's cathedral. Spread along the verdant coastal terrain between Badalona and Mataró, this corner of Catalonia is just a 15km daytrip from regional capital, Barcelona. The tightknit community of family-owned cellars and wine-makers that populate the region provide a lesson in resilience – weathering the climatic conditions of the Mediterranean as well as the steady creep of urbanisation lapping at their doorstep. In 1906, the community banded together to form the Alella Vinícola wine cooperative in order to face complex, often colossal challenges, with a more coherent, united front. One of the more positive ways they express solidarity is through promotion, offering up a rich tapestry of cellar tours, tastings, accommodation and visits to surrounding cultural sites that educate and sate guests' appetites. Cinematic sea views are sweetened by a persistent sea breeze, but what sets this defiant DO region apart is the way the community balance respect for history and timeworn teachings with a forward-thinking vision intended to sustain their sector for years to come.

Take a tour of DO Alella here.
Culinary
Natural Cooking Expert Boris Buono, Ibiza Food Studio, Eivissa

Danish chef Boris Buono moved to Ibiza in 2014, leaving the formal gastronomic culture of Copenhagen behind to focus on a more wholesome and direct relationship between food and people. Inspired by the Balearic isle's fertile reserve of fruit, vegetables, herbs and flowers, his eatery Ibiza Food Studio champions natural cooking; ingredients are sourced from the wild as much as possible, while alliances have been forged with like-minded producers, farmers, fishermen, and other passionate industry pioneers. By forging partnerships, the restaurant (which can be found in the former fishermen's' quarter of Sa Penya in Ibiza's old town) also doubles as a workshop, hosting regular talks, tastings, and events that educate people about everything from natural wine to baking the best sourdough bread. While Boris' vision may have seemed like an insurgent, iconoclastic idea when he first arrived on the island, the world (and Ibiza) have since caught up to his thoughtful and caring approach to both eating and the environment. Chefs like Boris Buono underscore the important role their knowledge and guidance are having in the quest for a gastronomic model that nourishes people more, while impacting the planet less.

Learn more about the ways Ibiza Food Studio is realising its new vision here.
Wellness
Eco-retreat La Donaira, Serranía de Ronda, Andalucía

This picturesque Spanish cortijo - a traditional farmhouse – is one of the Iberian peninsula's most pioneering agroturismos. Its bucolic location in the middle of the Sierra de Grazalema national park near Ronda in Andalucía makes it the perfect destination to reflect, rejuvenate, and recharge. With just nine rooms the atmosphere is both peaceful and pensive. Further afield, the 1700 acres of surrounding land are populated with Lusitano horses (the oldest existing breed of saddlehorse) and a sprawling biodynamic farm inspired by the teachings of Rudolf Steiner produces its own almond milk, wine, olive oil. An array of organically-grown vegetables are layered into each day's predominantly vegetarian meals. Starting from the way the team produce food, to how they proselytise about sustainable practices and pathways to a better future, La Donaira is an archetype for the new, restorative model safeguarding the future of hospitality. The Sybaritic spa includes a wood-fired sauna and holistic treatments and never closes, meaning you can take a meditative swim as late or early as you fancy. Above all, the team behind La Donaira are motivated by the desire to create a more meaningful dialogue, inspiring people to reflect about the role intelligent design, architecture, the arts, agriculture and the natural world must play in our collective effort to reimagine the modern world.

Learn more about La Donaira's sustainable vision and practice here.
Wellness
30 Days of Gratitude

This entry doesn't require you to go anywhere or buy anything. It is a simple, timely call for you to stop, take stock, and look inside. The '30 days of gratitude' exercise gathered strength in 2020, because a sudden slow-down moved so many people to reflect on what they have instead of focusing on what they were missing out on. The exercise has been shown to make practitioners happier and more optimistic – something which has positive implications for physical and mental health, while also improving relationships and our productivity. While there are multiple ways and mediums for you to express gratitude, one of the simplest is to take a pen and paper and begin your day by writing the answer to a different question each day. These range from 'what memory are you grateful for?' to 'what is your favourite food?' as well as deeper questions such as 'name one person who has had a positive impact on your life?' If you are buoyed by the results after 30 days, try making it a daily practice. Before going to be each night, write down 3 things you are grateful for that happened over the course of the day and 3 things you are grateful for in the future. Appreciating the little things while never losing sight of the bigger picture can help reframe our perspective, and guide us through life's constant challenges – big and small.
Wellness
A Soundtrack for Serenity

Sound is not something we simply hear. Acoustic waves can alter our physiology, affect our psychology, and also enhance our powers of perception. Music leads to movement while a mantra can refocus the mind. If anything, a calming or upbeat soundscape can help to uplift our mood. This mix 'Sacred Space', curated by Indian-American artist Radha is replete with positive vibrations, ritual incantations, and soothing melodies to do just that. Apart from this multidisciplinary, multicultural musical journey, you can also listen to her regular radio show every first Friday of the month on NTS radio – an independent internet radio station that strives to give diverse sounds and voices a louder speaker. This particular mix not only shines a light on some treasured tunes, but by simply playing it on a quiet afternoon at home, you will be welcoming plenty of serene, transformative energy into your own sacred space.

Listen to 'Sacred Space' by Radha here.
Wellness
Breathwork with Sapphire Leena

Taking a deep breath is the ultimate circuit-breaker. A deep breath calms nerves while simultaneously converting oxygen into energy that is ferried through our blood and throughout our body. Breathwork channels this simple physiological fact into a modern practice with learnings and techniques drawn from ancient disciplines such as yoga and meditation. At a moment of sustained stress and confusion, the practice has attracted many new adherents because it purports to have a transformative effect on the body, mind, and general sense of wellbeing. The art of proper breathing is also easily accessible for all ages and body types. Sapphire Leena, a breathwork practitioner and teacher, advocates the technique as a powerful tool for transformation and healing that allows people to access inner blockages, negative thoughts, emotions, address trauma, while nurturing a deeper connection with oneself. Consisting of targeted breathing techniques that can be both slow or fast-paced, at its essence breathwork is a reminder that we need to be more grounded in the present moment while learning to create a bulwark against the avalanche of thoughts, noise, and information that have become so synonymous with modern life. While she hosts regular, in-person breathwork sessions at her studio in the north of Ibiza, Sapphire Leena also conducts online classes in both Spanish and English. As she shows every one of her clients, a deep, sustained breath of fresh air always brings a prolonged sense of relaxation and relief.

Learn more about breathwork through Sapphire Leena's practice here.
Reflection is what we
seek in nature

Nature, Desert
Las Bardenas Reales

Steeped in local legend and characterised by its undulating topography, the Bardenas Reales in Navarra is Europe's largest desert. Punctuated with ancient watchtowers and timeworn rock formations, the otherworldly landscape is awash with legend too – perpetuated by locals as both fact and fiction. Offering up few distractions, deserts often conjure up a sense of primordial struggle with spiritual overtones, as travellers are forced to confront their deepest reserves In order to survive harsh conditions. The effect brings clarity and revelation. This particular desert is not completely deserted though; local farmers and adventure companies offer tours through its remarkable terrain, allowing visitors to safely marvel at the beauty of solitude far from civilisation.

Begin your journey from this Hotel.
Open Air Art
'Second Wind' by James Turrell, NMAC Foundation, Andalucía

Not far from Vejer de la Frontera in Andalucia, the NMAC Foundation is a non-profit institution committed to exploring the harmony between artistic installation and the natural environment, With site-specific commissions by acclaimed artists such as Olafur Eliasson (Denmark-Iceland) and Marina Abramović (Serbia), the work 'Second Wind' by James Turrell (USA) stands out for the way it plays with light and perspective. Upon entering the structure, Turrell's renown as a 'sculptor of light' is on full display, creating a form of objectless art between stone, water, and sky, that coalesces in the form of an optical illusion to make the sky seem almost within arm's reach.

Visit NAMC.
Nature, Water
Laguna Salada de Torrevieja

A cascade of interconnected phenomena culminate to create this lake's spectacle of pink Located near Alicante and spread across 1,400 hectares, Las Salinas de Torrevieja stretch back to the 13th century when the Acequión canal was constructed to obtain ocean salt. A rich eco-system has emerged in the centuries since. The biological dance between millions of archaeas (a micro-organism) and dunaliellas (micro-seaweed) synthesise the salty water resulting in the lake's resplendent pink hue. Brine shrimp also absorb the colour, which are then fed on by thousands of flamingos whose feathers are turned pink – proof of the interrelated essence of all living things. A walk along the banks of this salty lake has therapeutic benefits for the lungs and skin, while exposure to the colour pink is known to evoke feelings of compassion, love, and peace.

More information.
Open Air Art
Museo Atlántico, Lanzarote

A proud isle of conservation, the Canary Island of Lanzarote inaugurated Europe's first underwater museum in 2017. Submerged fourteen metres below the surface, British artist Jason deCaires Taylor's sculptures populate the seabed as part of an evolving project to foster a healthier marine eco-system through sustained coral growth. The sub-aquatic community of human forms are also monuments to a more sustainable future. Divers who swim through this unique museum are reminded that caring for our fragile planet requires us to look beyond the surface – especially if we want to preserve the oceans uniquely balanced ecosystem.

Explore the museum.
Nature, Forest
Hayedo de Montejo, Madrid

Take a stroll through Europe's southernmost beech and oak grove to inhale the pure forest air. Madrid's most well-protected patch of wilderness, covers the skirt of the region's northern sierra mountain range. The forest was declared a world heritage UNESCO bio-reserve in 2017. While the surrounding colour scheme changes with the seasons, immersing oneself in green is known to relieve stress due to the fact that green is the colour that least strains the eye. Thankfully, the pristine confines of Hayedo de Montejo are tamed by pre-booked, guided visits, ensuring this enclave of natural peace will be preserved for generations to come.

Reserve a tour.
Gora bera III (acero, 1991). Sucesión Eduardo Chillida y Hauser & Wirth. © Zabalaga Leku. Donostia, VEGAP, 2020. Photo by: Iñigo Santiago
Open Air Art
Chillida Leku Museum, San Sebastian

Envisaged as a transcendent place where future generations could be united through a shared experience, Eduardo Chillida's long-anticipated museum is a vibrant reflection of Basque culture, landscape, and the artist's dedicated spirit of giving back. Set amongst the green hills of Hernani, a short drive from San Sebastian, the artful estate is peppered with 40 of Eduardo Chillida's most inspired forms and features a reformed traditional Zabalaga farmhouse, which dates back to the sixteenth century, whose restaurant sources produce from the surrounding farmland. The pronounced harmony between the sculptures and well-manicured gardens, makes this an ideal place to wander, reflect, and heal.

Visit the museum.
Nature, Mountain
Montserrat, Barcelona

Famed for its storied monastery, the monks of Montserrat were known to enjoy meditative walks around this peaceful mountain. A convenient distance by train from the cosmopolitan centre of Barcelona allows anyone searching for much-needed respite to do the same. Characterised by rocky outcrops, sparse forests and sweeping views of the distant Pyrenees and the flatlands of the Llobregat valley below, a winding network of walking paths opens the mountain up for exploration from multiple angles. Beyond the sense of achievement that ascending a formidable mountain can bring, climbing is also said to improve self-esteem, mental agility and self-awareness simply because it requires problem-solving and contributes to peace of mind.

Visit Montserrat.
Open Air Art
Museu Sa Bassa Blanca, Mallorca

Located near Alcudia in Mallorca, this private museum is a labour of love and legacy between Hungarian-born Ben Jaokober and his French-Vietnamese artist wife Yannik Vu. Their impressive homestead, which was designed by eminent Egyptian architect Hassan Fathy, includes an ever-expanding art collection spread across several galleries and a surrealistic sculpture garden. A boundless juxtaposition of old and new, the collection includes contemporary Moroccan works by Ali Maimoune and Chaïbia Talal, a 'wishing tree' given to them by Yoko Ono, 170 children portraits spanning the 16th-19th centuries, and a 10,000-year-old woolly rhinoceros skeleton set before a glimmering curtain of crystals. Described by its curators as an osmosis, Wunderkammer and a cabinet of curiosities, this museum evokes the ever-present tension between past and future.

Visit the museum.